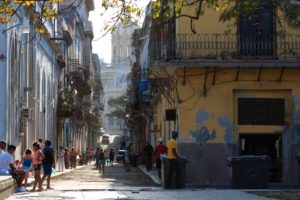 The Spanish Immersion Cuba is a program of our Spanish School in Cuba, located in Havana, the main objective of this program is to teach Spanish language to our students through direct contact with Cuban life. Our Spanish Classes in Cuba not only work within a closed space, as part of our program the students cohabit with Cubans daily, talking, living in their homes and sharing with them all the time.
The program of Spanish immersion Cuba not only lies in our city of Havana, but extends beyond our borders. We are currently implementing the Cuba Spanish Tour project, which are excursions to different places in our country that are interesting for their cultural, historical, natural or social values. We travel to other Cuban provinces and this way our students of Spanish in Cuba interact with the rural life of the country and also enjoy the beautiful Cuban countryside.
Cuba Spanish Tour has tours to places like Las Terrazas, Viñales Valley, Soroa, Escaleras de Jaruco, El Nicho, Playa Girón, Matanzas, Santa Clara, Santiago de Cuba, Holguín, Camagüey, Baracoa, Ciénaga de Zapata, Trinidad, Cienfuegos, Hanabanilla River.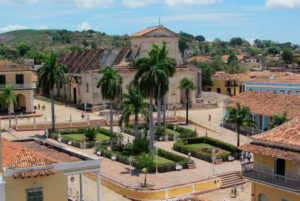 In the program of Spanish immersion Cuba students learn our Spanish language, Cuban culture and history, Cuban life and respect and admiration to our nature. Our students come to our Spanish School Cuba being tourists and they leave being Cubans.